Quick View
Mac Miller's Swimming marked a pivotal point in the late artist's career. His devotion to constant sonic exploration and artistic reinvention had already been well-documented prior to the album's release -- the quantum leap from his Billboard chart-topping debut Blue Slide Park to his sophomore album Watching Movies with the Sound Off, his tour de force as a producer on his 2014 mixtape Faces and ability to direct a full band on 2016's The Divine Feminine were evidence of his steadfast commitment to growth in his craft. Yet upon its release, Swimming was immediately understood by both his fans and critics alike as the high water mark of his career: an album that perfectly showcased the musical chops he had developed vocally and instrumentally over the course of a decade. This understanding was reinforced when, just 3 days after the album's release, NPR Music published a Tiny Desk Concert where Miller and band performed album cuts "Small Worlds," "What's The Use?" featuring regular collaborator Thundercat and "2009" with a full band. The now-iconic performance remains one of the highest streamed performances in the history of NPR's Tiny Desk Concert series and is now available on vinyl for the first time.

NPR Music Tiny Desk Concert vinyl, featuring the live recording of the 2018 performance from NPR Headquarters in Washington, D.C.
Quick View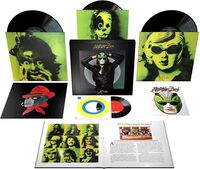 Celebrate the 50th anniversary of The Joker. J50: The Evolution of The Joker, curated by Steve Miller, highlights 27 previously unreleased demos, live performances, studio outtakes and rehearsals from Miller's personal archive, including 8 never-before heard songs. Miller also provides narration guiding the "evolution" of the songs from The Joker.
The box set features a lenticular cover, 60-page book with liner notes from both Steve Miller & Anthony DeCurtis, a reproduction of a vintage Joker iron-on and a new Joker lithograph.

Also Available 2CD, Super Deluxe Edition 3LP + 7in, Indie Exclusive Limited Edition Gold LP
Quick View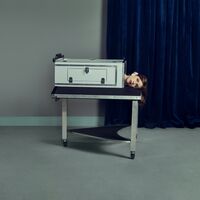 ON SALE $24.98 Vinyl: $19.32 Buy
Coke Bottle Clear Color Vinyl. K. Flay returns with her latest studio album MONO. This album features 15 all new songs including "Raw Raw," "Shy" and "Punisher," as well as Irish Goodbye, her collaboration with Vic Fuentes from Pierce The Veil.
Quick View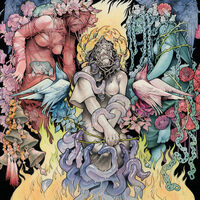 The indie exclusive of STONE LP is a ruby red LP housed in a heavyweight printed inner sleeve inside of a spot UV gatefold jacket with black flood and a four-panel lyric booklet. All artwork by John Dyer Baizley. Produced by Baroness, mixed by Joe Barresi, mastered by Bob Ludwig at Gateway Mastering. Only available at independent record stores.

Grammy-award nominated heavy rock outfit Baroness mark their much-anticipated return with new album, STONE. Their sixth record overall and third released via Abraxan Hymns, STONE finds the Philadelphia-based quartet of John Baizley (guitars/vocals/illustration), Gina Gleason (guitars), Nick Jost (bass), and Sebastian Thomson (drums) streamlining the momentous multi-genre vocabulary of its critically-acclaimed predecessor Gold & Grey (2019). This is still very much Baroness—just refocused for efficiency and rethought as a consequence of stability. STONE's most prominent tracks, "Last Word," "Beneath the Rose," "Shine," and "Anodyne," reflect thoughtfully, groove deeply, and refract tumult effortlessly. They, of course, rock.
Quick View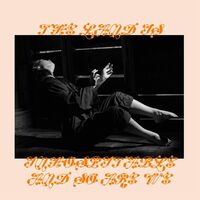 Sometimes, Mitski says, it feels like life would be easier without hope, or a soul, or love. But when she closes her eyes and thinks about what's truly hers, what can't be repossessed or demolished, she sees love. "The best thing I ever did in my life was to love people," Mitski says. "I wish I could leave behind all the love I have, after I die, so that I can shine all this goodness, all this good love that I've created onto other people." She hopes her newest album, The Land Is Inhospitable and So Are We, will continue to shine that love long after she's gone. Listening to it, that's precisely how it feels: like a love that's haunting the land.

"This is my most American album," Mitski says about her seventh record, and the music feels like a profound act of witnessing this country, in all of its private sorrows and painful contradictions. In this album, which is sonically Mitski's most expansive, epic, and wise, the songs seem to be introducing wounds and then actively healing them. Here, love is time-traveling to bless our tender days, like the light from a distant star.

The album is full of the ache of the grown- up, seemingly mundane heartbreaks and joys that are often unsung but feel enormous. It's a tiny epic. From the bottom of a glass, to a driveway slushy with memory and snow, to a freight train barreling through the Midwest, and all the way to the moon, it feels like everything, and everyone, is crying out, screaming in pain, arching towards love. Love is that inhospitable land, beckoning us and then rejecting us. To love this place — this earth, this America, this body — takes active work. It might be impossible. The best things are.
Quick View
The sophomore album from 11x Platinum-certified, 43x Gold-certified, and GRAMMY®-winning rock icon COREY TAYLOR ."I have no fear when it comes to music. None," Corey Taylor declares. "It feels so good to really lean into the things that I've been chomping at the bit to do." Those "things"? The 13 diverse, unforgettable songs on CMF2, ranging from the punchy, timeless first single "Beyond" to "Someday I'll Change Your Mind," a soaring, sentimental stunner with an infectious chorus. The songs move seamlessly from the punk rawness and anthemic rallying cry of "We Are The Rest" to the acoustic lament "Breath Of Fresh Smoke" to "Post Traumatic Blues," which has a wild sensibility that echoes the lyrical topic of PTSD.
Quick View
3-time GRAMMY® award winning recording artist olivia rodrigo will release her new album, GUTS, on september 8th via geffen records. available to pre-order now.

GUTS was recorded with producer daniel nigro, who also collaborated with her on SOUR, her chart-topping, 4x platinum debut album.

"for me, this album is about growing pains and about trying to figure out who I am at this point in my life and exactly what I want to say in my songs."
Quick View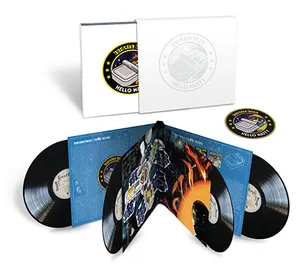 Celebrating the 25th Anniversary of Beastie Boys' multiplatinum Hello Nasty album, this deluxe vinyl reissue is a rare version of the album that was released as a limited run in 2009. It includes two additional LPs with 21 bonus tracks (remixes, B-sides, rarities) and features the singles "Intergalactic" (certified platinum), "Body Movin'" and "The Negotiation Limerick File." Co-produced by Beastie Boys and Mario Caldato Jr., it's a record that embraces a kaleidoscope of musical influences, with hat-tips to Latin psych-rock, Brazilian samba, jazz-funk, dub, post-punk and an impressive collection of collaborators ranging from reggae vagabond Lee "Scratch" Perry to Cibo Matto's Miho Hatori. Pressed on 180g vinyl, this Deluxe 4 LP boxset is housed in a hardcover slipcase and includes a removable sew-on patch. Limited Edition.
Quick View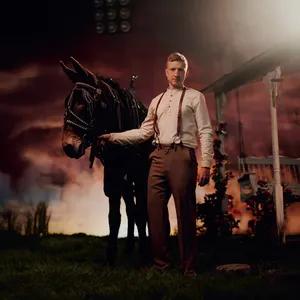 Rustin' in the Rain is the eagerly anticipated new album from singer-songwriter Tyler Childers. This collection of new songs is Childers' sixth studio album, and the follow up to his critically acclaimed release Can I Take My Hounds to Heaven?. 

Rustin' in the Rain is produced by Childers alongside his longtime band The Food Stamps, and the album features the heartfelt single "In Your Love," which Tyler first teased to fans earlier in 2023 during his Bonnaroo Music Festival performance.
Quick View
There are times when an artist transcends the form. When the spirit of music goes beyond embodying sound. 1987 saw the release of Linda Ronstadt's groundbreaking love letter to her family soul and lifeblood - Canciones de mi Padre.

Selling over 10 million copies and celebrated by music lovers across the globe, and here at home by both Grammy's and the Library of Congress, Linda Ronstadt brought the most beautiful and timeless Spanish melodies back into homes in a loving reunion as well as coloring new rooms where these songs, bright as the day, suddenly rang out.

New connections celebrating beauty, language, and roots. Even today - especially today - the sound of Canciones de mi Padre links the then to the now and onward.
Quick View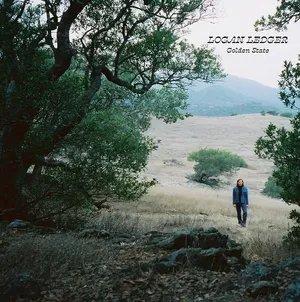 Golden State, the second full-length from singer/songwriter Logan Ledger, marks a stylistic departure from the timeless country noir of Ledger's critically lauded debut. This time around, Ledger worked with producer Shooter Jennings, dreaming up a lush and spirited sound partly inspired by the California country-rock scene of the late-'60s and early-'70s. The result is a sublime setting for Ledger's layered meditations on loss and despair and the search for transcendence.
Quick View
Following it's surprise digital release, Sigur Rós' first new studio album in ten years, ÁTTA, is their most intimate and emotionally direct record to date. Few bands cut through the noise and distractions of the world to bring you a pure elemental truth or feeling like Sigur Rós. As you hear on ÁTTA, there's a new compulsion and drive to the band that comes with the new formation of the line up. Multi-instrumentalist Kjartan Sveinsson is back in the fold – having left the band in 2012 – to join frontman Jónsi and bassist Georg Holm. Recorded across multiple continents - in the band's Sundlaugin studio in Iceland, the legendary Abbey Road in the UK and a number of studios in the US - ÁTTA leans heavily towards the orchestral, and touches on everything that has made Sigur Rós one of the most ambitious and acclaimed bands of recent times, with close to ten million albums sold, whilst signposting an exciting and expansive possibility for their future. ÁTTA prominently features the London Contemporary Orchestra conducted by Robert Ames, alongside brass performed by longtime Icelandic collaborators Brassgat í bala. It is mixed and co-produced by another frequent collaborator Paul Corley, alongside the band."
Quick View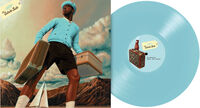 CALL ME IF YOU GET LOST: The Estate Sale is a limited edition 3 LP vinyl set, that features Tyler, The Creator's original critically acclaimed CALL ME IF YOU GET LOST album plus 8 additional songs, pressed on Geneva Blue colored vinyl. The discs are housed in a triple gatefold jacket with embossed cover, and foil detail, and includes a 28 page booklet.
NCT 127 - The 5th Album 'Fact Check' - SM Entertainment Co., Ltd.
NCT 127's fifth full-length album 'Fact Check' consists total of nine songs, including the single 'Fact Check (Mysterious)' of the same name, a rhythmical dance song based on an intense main synth loop. It expresses NCT 127's confidence that they wouldn't fear to 'fact-check' to compare themselves with artworks forever valuable. Indie Exclusive content includes CD, 1 cover (random out of 9), 1 Lyric Paper, Postcard Set (includes 4), 1 Sticker, & 1 Indie Retailer-Exclusive Photocard (random out of 9).



Reba McEntire - Not That Fancy - Rockin' R Records, LLC
Reba McEntire releases her companion album to her new book-"Not That Fancy: Simple Lessons on Living, Loving, Eating, and Dusting Off Your Boots" which is also released on October 6th. All songs are stripped down/acoustic versions of some of her biggest hits and was produced by Grammy Winning producer, Dave Cobb. It also includes 3 new classic stripped down/acoustic songs that have never been released, and it also includes a brand-new song- "Seven Minutes in Heaven".



Darius Rucker - Carolyn's Boy - Capitol Nashville
Darius Rucker releases his 6th Country Studio album- Carolyn's Boy which features 14 songs including #1 song- "Beers and Sunshine" and the hit single- "Fire's Don't Start Themselves." The album title is named after his mother. Rucker embarked on a successful solo career, applying his versatile baritone to acclaimed R&B and country efforts like the platinum-selling Learn to Live (2008) and True Believers (2013), and 2023's Carolyn's Boy, which featured the hit single "Beers and Sunshine."

  

Run The Jewels - Run The Jewels: 10th Anniversary - Seeker Music Group
Run The Jewels - Hip-hop's preeminent collaboration between veteran rhyme-slayers El-P and Killer Mike have gone from a whim-driven underground rap project to a worldwide sensation since the release of their 2013 debut Run The Jewels. Mixing the industrial grime of New York City with the vibrant bounce of the dirty South, they forge hip-hop's future while adhering to the core tenets of it's bedrock: gymnastic displays of skills, incendiary political rhetoric, merciless braggadocio, battle-honed assholery, R-rated punchlines and a back-and-forth that brings the interplay of the shell-toe Adidas era screaming into our contemporary nightmare. Tearing up the music industry rulebook, their self-titled 2013 debut was originally released through a series of website-crashing free album downloads. Featuring Outkast's Big Boi on Banana Clipper and Prince Paul on Twin Hype Back, it's a "rough and rabid ride"; a "swaggering victory lap for two artists at the peak of their creativity"; and been dubbed "one of the best hip-hop records of 2013"." Now available in a special 10th Anniversary Edition with the original and instrumental album, packaged in a double gatefold sleeve with split-coloured vinyl.



Lil Peep - Hellboy - Death Note Music, LLC
Recorded in Los Angeles in less than two months with a close-knit group of producers, HELLBOY became Lil Peep's breakthrough mixtape upon its initial release on September 25, 2016. He was just nineteen-years-old. HELLBOY made waves in underground circles for its gritty vocals and sampling of classic guitar riffs, and remains a fan favorite seven years later. "We know Gus would love to see Hellboy released so beautifully on vinyl for his fans." - Lil Peep's mother, Liza Womack. This is a double LP, gatefold packaging, featured on cloudy red vinyl. 45RPM, and includes a HELLBOY sticker.

Meat Puppets Megaforce Reissues - Megaforce
Meat Puppets have teamed up with Megaforce Records for remastered reissues of the band's classic SST Records output spanning 1981 through 1989. This week sees the release of In A Car, Up On The Sun plus, a new live album titled Camp Songs — recorded in the '90s. 



+++ (Crosses) - Goodnight, God Bless, I Love U, Delete. - Warner Records

  

The Drums - Jonny - ANTI



Asking Alexandria - Where Do We Go From Here? - Better Noise Music Group

  

Read More

Jason Isbell - Southeastern 10 Year Anniversary Edition - Southeastern Records
Jason Isbell's songs are filled with ghosts. They're haunted by spirits both welcome and unwelcome, by the personal and historical legacies that make us who we are. Nowhere Is this more evident than on his 2013 breakthrough album Southeastern. Isbell offers confessions. reflections. and promises that contront and make communion with those who have come before and remain wIth us still. Its twelve tracks represent an extended meditation on the concept articulated by another celebrated southern storyteller, author William Faulkner: "The past is never dead. It isn't even past." The remastered album is available as Indie Exclusive Transparent Clearwater Blue Vinyl, LP, Deluxe 3LP Box Set or Deluxe 3CD Box Set.



Green Day - Dookie: 30th Anniversary - Reprise
Green Day's third studio album Dookie was released in February 1994, and has since sold over 15 million copies worldwide, including 10 million in the US (RIAA Diamond certified). The album is an iconic punk-rock-pop masterpiece and one of the most influential and defining albums of the 1990's. It spawned five hit singles that are still hugely popular songs: "Longview", "Basket Case", "Welcome to Paradise", "When I Come Around", and "She". Limited Edition Super Deluxe Box Sets (vinyl and CD) are being released to celebrate the 30th Anniversary of this landmark album. In addition to the original album, the super deluxe box sets will include a wealth of rare and unreleased material. The legendary Woodstock '94 performance is included – previously released as a very limited Record Store Day vinyl release. The 6 LPs (or 4 CDs) also feature 17 unreleased demos, 6 studio outtakes (3 unreleased), and a 17-track unreleased club show from Barcelona in 1994.  The deluxe vinyl box features the six LPs pressed on 6 different varieties of brown vinyl, plus a 36-page 12" x 12" book. The box also includes many fun memorabilia items inspired by the "Dookie" artwork: Doggie Poop Bags, Air-Freshener, Poster, Color-in litho, Button Set, Magnet Sheet, Postcard, Bumper Sticker and Paper Plane.  The CD box includes 4 CDs (the same audio content as the vinyl box), 48-page book, Button Set, Air-Freshener, Magnet and two stickers.



Jonas Brothers - The Family Business - Republic Records
The Family Business compiles the Jonas Brothers' hit singles together in one collection alongside two tracks from DNCE and four tracks from Nick Jonas' solo albums. The release serves as a companion piece to their current live show dates (entitled "The Tour") and their most recent studio release The Album which reached the top 3 in the USA and the UK upon release in May 2023. 2023 has been a busy year for the trio that has also included an appearance on Saturday Night Live, a sold-out residency on Broadway, tour dates at Yankee Stadium, Wrigley Field and Dodger Stadium, and a collaboration with TOMORROW X TOGETHER. In July, the recent Streamy Award winners announced an extension for "The Tour" with added dates in North America into December 2023, as well as shows in Australia, New Zealand and across Europe in 2024.



Boy Named Banjo - Dusk - Mercury Nashville
Dusk, Boy Named Banjo's exhilarating new album, is indeed an electrifying dose of lightning in a bottle, one that explores the full sonic and emotional spectrum of the band's rich, eclectic sound, from late-night, feel-good, fall-in-love party anthems to stripped-down, introspective meditations on loneliness, loss, and letting go. The writing is keen and incisive here, artfully grappling with lust and longing, hope and heartbreak, regret and redemption, and the Nashville five-piece's performances are nothing short of exhilarating, blurring the lines between Music Row and Laurel Canyon with lush harmonies and bold, cinematic arrangements.

  

Steven Wilson - The Harmony Codex - Spinefarm
Steven Wilson is an English musician and record producer. Currently a solo artist, he became known as the founder, lead guitarist, singer and songwriter of the band Porcupine Tree. He has also worked with artists such acts as Opeth, King Crimson, Pendulum, XTC, Tears for Fears and Roxy Music. His honors include four Grammy nominations: twice with Porcupine Tree, once with his collaborative band Storm Corrosion and once as a solo artist. The Harmony Codex is his most ambitious album to date.



NCT 127 - The 5th Album 'Fact Check' - SM Entertainment Co., Ltd.



Lil Peep - Hellboy - Death Note Music, LLC



Meat Puppets Megaforce Reissues - Megaforce



Run The Jewels - Run The Jewels: 10th Anniversary - Seeker Music Group



Darius Rucker - Carolyn's Boy - Capitol Nashville

  

Reba McEntire - Not That Fancy - Rockin' R Records, LLC



Read More

James Blake - Playing Robots Into Heaven - Republic Records
GRAMMY® Award-winning UK singer, songwriter, multi-instrumentalist and producer James Blake releases his sixth studio album Playing Robots Into Heaven. Playing Robots Into Heaven follows the critically acclaimed Friends That Break Your Heart and sees James return to the electronic roots of his Hessle, Hemlock and R&S records days.

  

Chappell Roan - The Rise And Fall Of A Midwest Princess - Island
Bold pop hooks, sex positivity, honest songwriting and a heavy dose of glitter make up the world of Chappell Roan, the next multi-faceted force in pop music. A technicolor celebration of self-discovery and transformation, The Rise And Fall Of A Midwest Princess tracks Chappell's cinematic journey of falling in queer love for the first time, while embracing all the messy and imperfect moments in-between. Penned by Amstutz alongside Dan Nigro (Olivia Rodrigo).



Bleach Lab - Lost In A Rush Of Emptiness - Nettwerk Records
Bleach Lab proudly call themselves perfectionists. The South London formed in 2017 as a duo of bassist Josh Longman and guitarist Frank Wates, they then recruited vocalist Jenna Kyle before reaching their final form at the start of 2021 with the recruitment of drummer Kieran Weston. After releasing three EPs, they are now gearing up for their debut album Lost In A Rush Of Emptiness, where the band felt free to experiment, always keeping true to their alternative nature. The songs on it are packed with widescreen, dreamy soundscapes that pushed their aesthetics forwards and continued the experimentation that exists at the heart of the project.

  

Carrie Underwood - Denim & Rhinestones [Deluxe Edition] - Capitol Nashville
This new Deluxe Edition features the original 12 tracks including the hit singles "Ghost Story" and "Hate My Heart," plus 6 additional songs including "Take Me Out" and her latest single "Out Of That Truck." Carrie is a true multiformat, multimedia superstar, spanning achievements in music, TV, film, and as a New York Times bestselling author and successful entrepreneur. She has sold more than 85 million records worldwide and recorded 28 #1 singles (14 of which she co-wrote).

  

Jason Isbell - Southeastern 10 Year Anniversary Edition - Southeastern Records



Green Day - Dookie: 30th Anniversary - Reprise



Jonas Brothers - The Family Business - Nettwerk Records



Boy Named Banjo - Dusk - Mercury Nashville

  

Steven Wilson - The Harmony Codex - Spinefarm



Read More
---
---